Welcome to Jetstream
Connecting to the National Blend of Models (NBM) has never been easier! Jetstream is a proprietary web powered API by Climate Dev Data Engineering that offers a lightning quick and painlessly easy connection to NBM weather data.
To get started with this project, create a FREE account at Register and select a package to start with. We offer a base package which contains much of the commonly used data to describe the weather like wind speed, precipitation, temperature. In our premium packages we offer more essoteric data like solar radiation and stratospheric temperature. We have all this data available throughout the continental United States (CONUS), Northern Mexico, and Southern Canada. We provide the data via our Jet API or tabulated data tables in automatic email deliveries for a specific zip code or latitude, longitude. The basic subscription includes a two week free trial!
Register!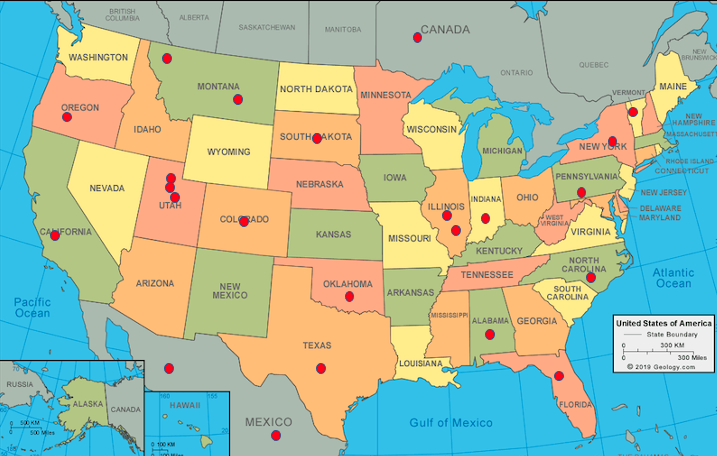 What is the NBM?
The National Weather Service (NWS) and National Oceanic and Atmospheric Administration (NOAA) provides the NBM data utilized within Jetstream. This data is considered extremely valuable for its high degree of accuracy and high model resolution (2km x 2km grids).
"The National Blend of Models (NBM) is a nationally consistent and skilful suite of calibrated forecast guidance based on a blend of both NWS and non-NWS numerical weather prediction model data and post-processed guidance." - NOAA
NBM data is provided via grib files on an AWS repository controlled by NOAA. Jetstream accesses the grib files and masterfully extracts the data to make it easily accessible within our API. These truly massive files store over 70 weather metrics for every two kilometer square region within the CONUS and there's approximately 150 files produced every hour for each.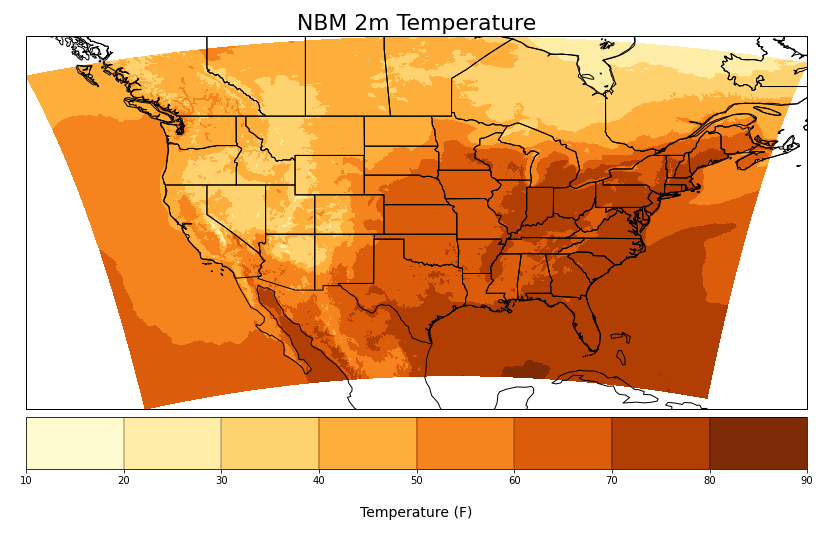 Why use Jetstream?
The process of grabbing NBM data from grib files typically costs about $1800/month for a weather agency to mine NBM data on their own and is a fairly complicated endeavor. We use a proprietary method which processes the data into a database without ever downloading the data file from the cloud. This data can be customized to match what is most useful to your organization.
We compile this data into pdfs and emails that is automatically sent to clients via email. These methods are primarily for clients that simply want the weather forecasts in a tabulated form for specific locations. We do not aggregate data in the reports, because we believe in preserving the integrity of the raw data. These reports can be configured in our system to be emailed to any email address in the world. However, the data provided by our api, jet can be manipulated as the client see fits after query.
Jetstream was developed by Jared Gabaldon and Zach Rieck at Climate Dev Data Engineering. This site provides user interfaces, management features and documentation for usage.
Custom Solutions
Jetstream is operated by Climate Dev Data Engineering and as a full-serivce data engineering company, we can make custom-tailor features for your specific needs. To get a custom plan please reach out by contacting us